Composing Magic with MVI and Kotlin StateFlow
In this session, we take a standard MVVM Android Arch Component project (Room, Repo, ModelView, Activities/XML) and replace them with "the new stuff".  Replacing MVVM with MVI, Activities/XML (navigation) with Compose (screens), Livedata with Kotlin Flow, and RxJava with Kolin ShareFlow (using Dagger Hilt DI).  Giving us a glimpse into the future of Android development with Compose and Kotlin Flow/StateFlow/SharedFlow.
We start the talk explaining what all these terms mean. Followed by how they work together. Ended by comparing/contrasting with SwiftUI / Combine Framework.
To prepare it might be good to:
Review the slides (link)

Review the GitHub Repo (watch the video link that explains the code) (link)

Attend the previous 360|AnDev talks on Jetpack Compose, Kotlin (First/Flow), and Dagger Hilt.
This talk will be pre-recorded so we can focus on answering the questions in the live chat.
Location: Main Stage
Date: July 24, 2020
Time: 1:30 pm - 1:55 pm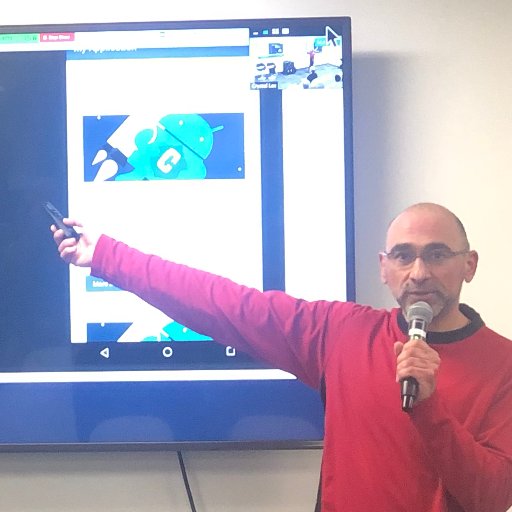 Siamak Ashrafi
UP